The Optimal Way to Experience a Productive Home Office
Published: August 14, 2020 | Last updated: June 20, 2022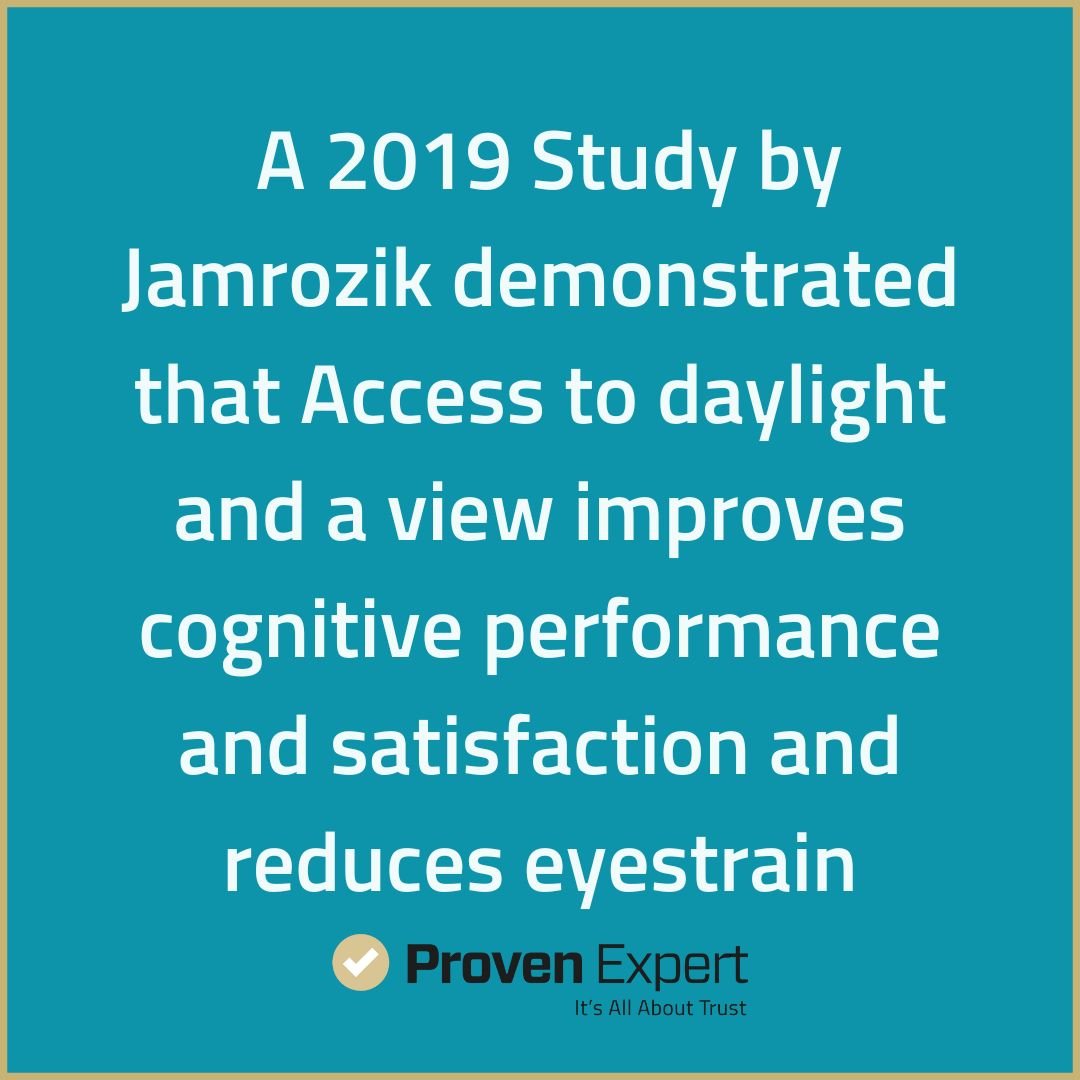 A productive home office requires professionalism and discipline. It's all about suitable tools, equipment, concentration and structure. ProvenExpert shows you how it works.
Home office basics
Changing from a company workplace to a home office seems simple at first: You need a table (ideally height-adjustable between 68 and 76 cm), a notebook and a cup of coffee - and you're ready to go. But there are other essential work factors to be considered:
There is, for example:
The right working space: Many places are conceivable locations for the home office at first glance. But the decisive factor is that you can be productive. Do you have the necessary peace and quiet, or is noise from the street disturbing? Are the noises of the neighbours distracting? Would earplugs or noise-cancelling headphones generally be an option, or would you also overhear relevant sounds, e.g. the doorbell?

Time: When do you want to work in your home office? It is important to find periods when you perform best and when the disturbances are at their lowest. These phases are ideal for demanding, complex tasks. It is also advisable to bundle similar tasks (e.g. emails or telephone calls) and process them as a package. This way you save time and have more breaks, which should be scheduled regularly and ideally combined with exercise.

Lighting: Studies have found that daylight or sunlight enables better productivity than LED light.

Clothing: A recent study demonstrated that clothing usually worn in the company increases work motivation and performance.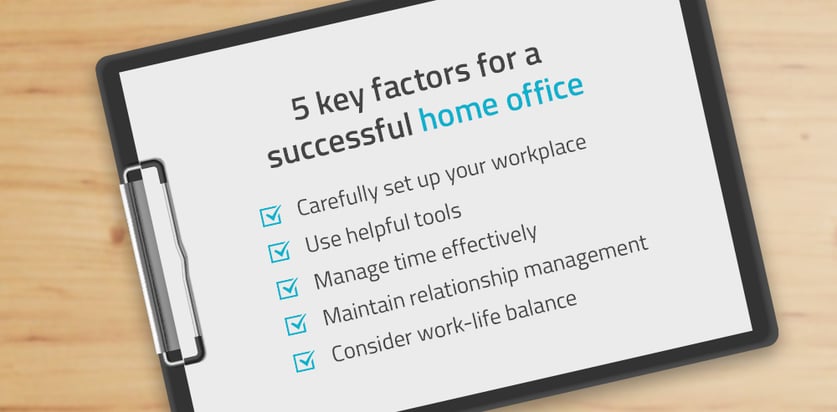 Professional equipment: that's better!
Professional equipment is the basis for home office work success. This usually includes a computer with a webcam for video conferencing and other hardware such as printers and scanners for paperwork. A securely encrypted VPN connection is advisable for digital communication with the company.
However, general ergonomics at the home office workplace is also important because if you want to work successfully in your home office on a long-term basis, you have to keep an eye on your health and fitness. An additional standing desk is also an excellent option to avoid working exclusively in a seated position.
Professional relationship management
Virtual communication is a challenge in establishing and maintaining professional contact. Without a doubt, we can communicate wonderfully with digital tools. However, humour, feelings, worries and fears are easily lost in a digital exchange. Yet it is precisely these aspects that shape interpersonal interaction, create trust and strengthen the ability to solve problems together. Therefore the motto applies: digital and analogue - both are important.
It is advisable not only to send digital messages but also to meet in person time and again to make small talk - if that is possible. Video calls with only one goal: Drinking coffee, after-work beer, or just chatting help increase joint productivity.
These tips also extend to managing relationships with customers and clients. If you would like to learn more about maintaining customer satisfaction, check out this article.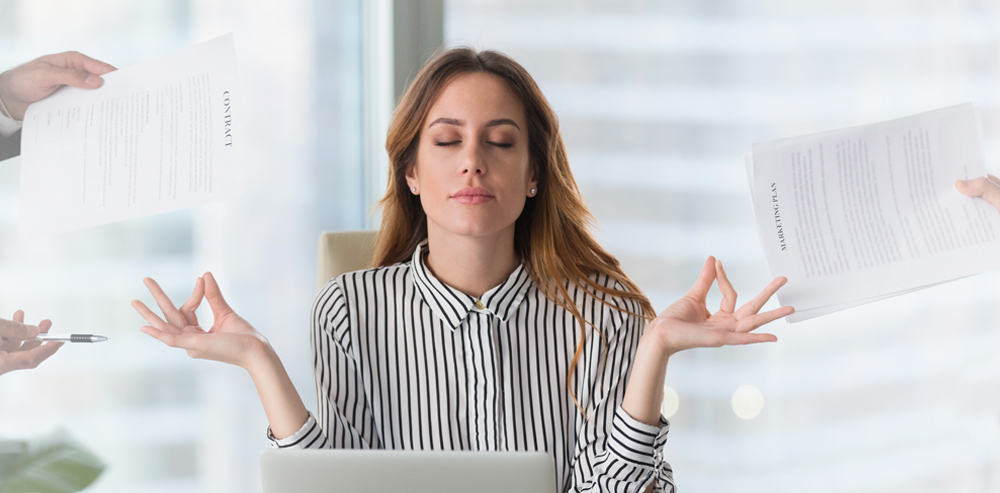 Work-life balance: movement for mind and body
In the home office, too, the following applies: don't just strain your body but also think about ways to relax it. After 90 minutes of work at the latest, a break is recommended, consisting of some physical movement, such as a brief walk Rewards that boost work motivation are generally a good idea. Digital leisure activities such as video games, series or social media can serve as rewards but should be limited in time.
Join 300K+ businesses at ProvenExpert.com to drive revenue, conversion rates, and Google Ranking by combining all customer reviews into one profile.
Summary
The most important factors to optimise for a productive home office environment include:
Choosing The right working space
Time scheduling
Lighting
Clothing
Equipment
It's all about the right balance - now focus on your reputation!