Google My Business is more important than you think
Published: August 27, 2020 | Last updated: June 15, 2023
Whether it is about getting to know your target group better, a professional appearance on the web or a high search engine ranking: Google is the answer! ProvenExpert explains how entrepreneurs can benefit.
1. A simple path towards a professional web presence
Professionally presenting your company online is child's play with the Google My Business service. In addition to name, type of business, address and opening hours, the profile displays reviews that users assign via Google search. Photos and 360-degree images complement the company profile. The latter can be easily integrated on Facebook or the company website. The advantage: customers can take a virtual tour and the content is displayed prominently as soon as the company name is googled.
2. Increase your reach
A company entry on Google My Business is practically mandatory for stores, service providers and companies with a local focus. Especially for start-ups, small and medium-sized businesses, this increases the chance of a place in the so-called Local Pack. These are the first three results in the Google search when searching for the location. Important: The data on your profile must match the data on your website. In addition, companies with a profile move up in the Local Finder, which Google displays by clicking on "More Places". The SEO company Moz confirms: Google's My Business signals are becoming increasingly important. The company's study estimates that the impact of Google My Business activities on the ranking within search results has increased from 19 to a total of 25 percent. In terms of both the Local Pack and the Local Finder, Google My Business has gained 38 percent in influence in 2019, the study continues. Online reviews in particular help to ensure that your offer appears higher up in the search results page.
Combine Google My Business, an informative website and a ProvenExpert profile for a professional image on the web. This way new customers know where to find you, what you offer and how you have already convinced other customers.
3. Stay in touch with the customers
In November 2018, Google first announced the news function for Google My Business. Last year, the service expanded the feature. Today, Google My Business is a communication platform where customers can not only review, but also contact the company directly. This means: With Google, you are always available for your customers. In addition, Google My Business serves as a review marketing tool with which you can manage all the reviews you receive via the dashboard. But Google My Business only displays reviews that were submitted directly via the search engine. For a comprehensive overview it is recommended to use ProvenExpert. With this tool you can bundle all reviews that customers give on Google as well as on other review portals such as Yelp, TripAdvisor or Facebook. After an update in 2019 Google is focusing primarily on the reviews submitted to the search engine - third party sites play a minor role, but your presence on ProvenExpert.com will have a positive effect on your search engine ranking. With a ProvenExpert profile you have the possibility to bundle reviews from more than 420 portals. In addition to reviews you collect valuable backlinks and increase your online relevance.
4. Meet your target group with Google Analytics
Knowing and understanding your target audience is essential for a successful business. How do users behave after they have found your profile in the search engine? Insights from Google My Business provide revealing information. Do they first check out the picture gallery, take a virtual tour, browse your website or call up a route description to visit you directly on site? The statistics also provide interesting insights into which keywords your company profile ranks in the search engine and where you can make improvements to be found more easily.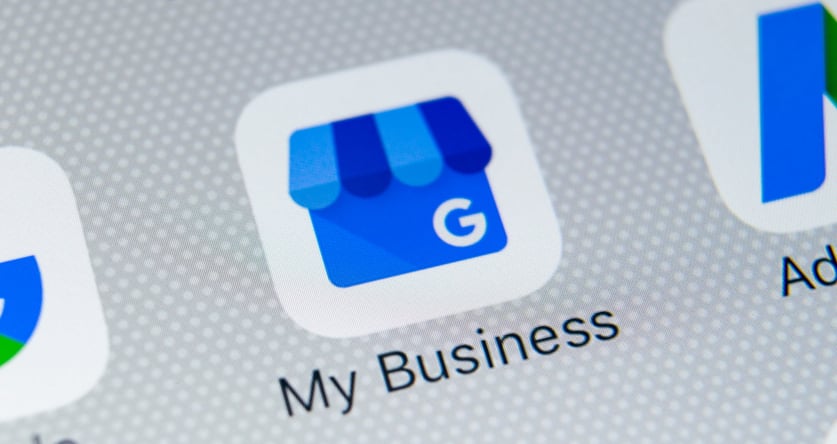 5. Better accessibility thanks to voice assistants and the like
Typing is out, voice control is in. Disabled people have been using voice assistants for a long time and the technology has become increasingly popular in the past few years. With a company profile on Google My Business, chances are good that the search engine will suggest your products. Usage statistics from Google Assistant show: Users who access the service via their Android device are particularly interesting for companies. In addition to the recording of voice messages for apps like WhatsApp or Telegram, local search is one of the most frequently used applications. Good to know: In contrast to Google searches, in which users use keywords such as "Bakery New York Brooklyn", voice recognition search queries are usually formulated as questions such as: "Where is the nearest bakery in Brooklyn, New York" or: "Which clothing boutique offers a 20 percent discount?" For Google to use your company's information for the assistant, keep your Google My Business profile up to date. With the Contributions function, you can also inform your customers about current offers and promotions. The news is displayed on the search results pages for seven days. The Questions and Answers function also increases the chance that users will become aware of your business through the Language Assistant.
With ProvenExpert you will attract attention through good customer reviews. More than 120.000 users are already working on their own online reputation. When will you work on it?