Customer reviews - the advertising of the future
Published: December 21, 2021 | Last updated: June 28, 2022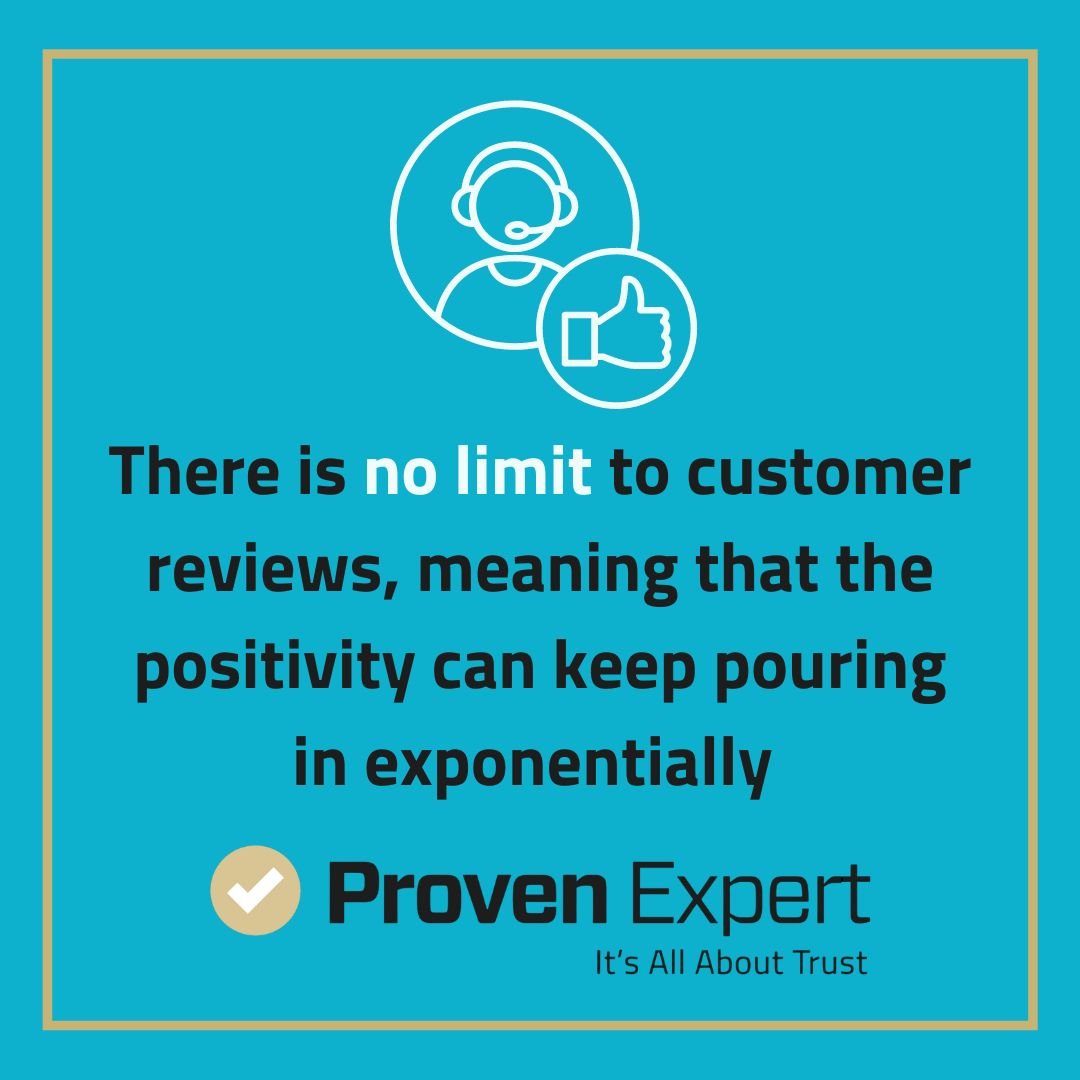 In the digital age, it's hard to imagine life without customer reviews. One could argue that they are one of the most significant factors in purchasing. In this article, learn how important customer reviews are for consumers and businesses and what lies in the future concerning customer review marketing.
Overview:
1. The history of the customer rating
2. Why are customer reviews so important?


The history and psychology of the customer rating
In 1995, Amazon was one of the first platforms to enable consumers to publish product reviews. In recent decades, customer reviews have established themselves in many other industries, such as in bars & restaurant, construction, electronic, and countless others. In fact, we'd argue that there is no industry where a business's success doesn't come off the back of ratings.
How were reviews able to establish themselves so quickly as the gold standard for measuring the reputation of a product, a service provider, a sole trader or even an entire company?

Many researchers base this on the nature of human beings themselves. Since the dawn of human, we have had to be able to trust one another. The group community was the most important ingredient for successfully ensuring survival. Although a lot of time has passed since humans took their first steps, almost all aspects that were so important in the past are still an essential part of our lives today.
From birth, we learn to trust, communicate, and share experiences. In the past, this saved us from eating poisonous plants and herbs, among other things – nowadays, we advise friends and relatives against harmful products and negative experiences or gladly recommend the things that made us happy. It may not be as hazardous to our survival, but when you read a review explaining the chicken in a restaurant was still raw, and your friend also complained that unless you enjoy hospitals, you won't go and eat there...

So if you look at the history of mankind, you are usually somewhat amazed to find that we have been recommending or discouraging things since we've come into existence. A fascinating aspect of the human psyche, don't you think?
If you'd like to learn more about the psychology behind ratings and reviews, we recommend you read this great article. But now, let's stop with the theory and get into practice!
What else can you learn about reputation? Dive deeper into the four dimensions of reputation.
As a company, service provider or freelancer, how do you benefit from the reviews that customers leave about you?
Why are customer reviews so important?
1. Customer reviews all allow you to get to know your customers better
Customer feedback can be extremely helpful. Only through constructive criticism can you optimize your products and the customer experience itself so that you can offer your customers the best possible service.
When you take this feedback on board and implement changes off the back of it, you convey to them that you truly value your customers – and happy customers will stay with you for the long haul. Listen to your customers' feedback and find out what they really want from you.
2. Customer reviews create trust
People are social creatures. Do you ask friends or family for advice now and then? Do you like to listen to experiences from your immediate environment before deciding? Your customers feel the same way! Whether your product is that great, your "tax service is really that uncomplicated", or your "dental practice truly delivers that brilliant white smile" is something your customer can't easily check without existing previous reviews.
The key here is to use your digital reputation to be credible, reliable, trustworthy and responsible for your potential customers. Reviews from your customers show that your advertising is based on facts. This is an easy and uncomplicated way to create the necessary trust. The more customer reviews you have, the stronger the belief customers will have about what you claim to offer.
3. Customer reviews give your customers a voice
Customers who take the time to leave you a review tend to be more loyal to your business and return to you repeatedly. By submitting a review, your customer builds a relationship with your company. This gives them the feeling that they can give positive and, above all, meaningful feedback even from behind a screen. Your customer can more easily identify with you or your brand and wants to be a part of it.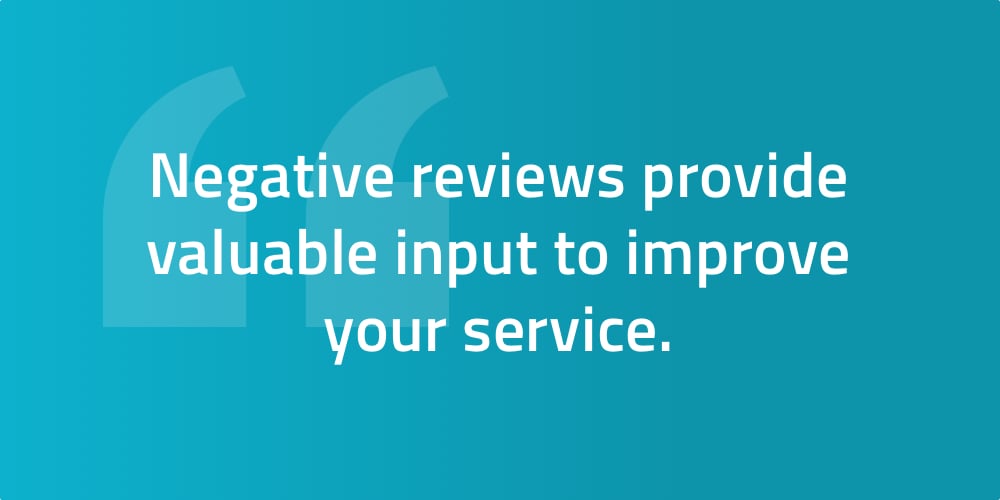 4. Customer reviews increase your visibility in search engines
Especially in local search, having a substantial number of customer reviews is a clear competitive advantage for your search engine ranking. Those businesses with a large number of positive reviews will rank higher – simple as. Search engines will categorize your business as more relevant, of higher quality, and that you meet the expectations of customers more closely than competitors with little or no reviews.

However, the advantages do not end here. Often, small companies or even sole proprietors do not have a high ranking website, and reach only a small number of views. However, it is possible to display all reviews from different platforms that contain a small number of reviews (Google, Facebook, eBay, Amazon, Trusted Shops, and many more) on one profile, which improves how relevant Google and other search engines will rank you locally.
The process of displaying all reviews on one platform is known as review aggregation, and we have plenty of more valuable content and guides on the topic here.
5. Customer reviews are more effective than internal advertising campaigns
Customer reviews appear far more authentic than information provided by the entrepreneur or the company itself because they are real. There's no performance marketing agenda or advertisements to lure you in with trickery.
Also, no business would ever advertise that sometimes something goes wrong, even though it's a part of life. Your customers will not be put off by this and will also speak up if something doesn't suit them - and that's a good thing— no one's perfect at the end of the day. Therefore, customer reviews are considered very credible and are a decisive factor in almost every purchase decision. It is therefore not surprising that, according to a consumer survey, only around 38% of consumers believe in advertising, but 91% trust reviews
6. Customer reviews grow exponentially.
Once you've collected a few reviews, you'll find that they almost multiply themselves. Existing reviews encourage new customers to give their own opinions about a product or service. They want to pass on helpful feedback or provide small suggestions for improvement. In most cases, these customers already identify with your brand and simply want to be a part of it. Positive feedback was spread through stories in the past - nowadays, customer reviews do this part for you.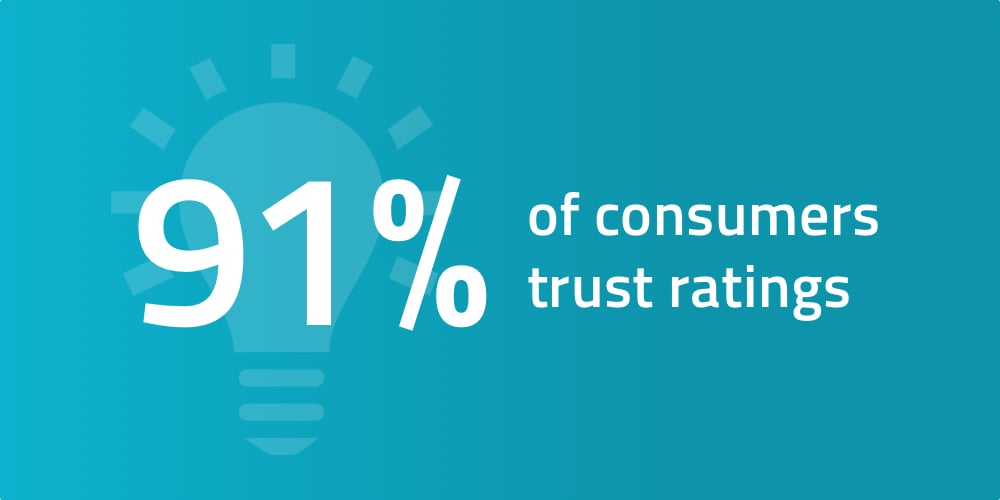 Summary
Customer reviews will continue to be an essential component in purchasing decisions. Use customer reviews to communicate your trustworthiness, reliability, credibility and your responsible handling of any criticism to the outside world. This way, your customers will stay with you for a long time and even recruit new customers. Specifically:
- Customer reviews allow you to get to know your customers better, build trust, and give your customers a voice.
- Good customer reviews can increase your visibility in search engines and prove more effective than advertising campaigns
- There is no limit to customer reviews, meaning that the positivity can keep pouring in exponentially
Receive checklist directly via email to your inbox: