Instil Trust in Your Customers Through Authenticity
Published: May 28, 2020 | Last updated: June 28, 2022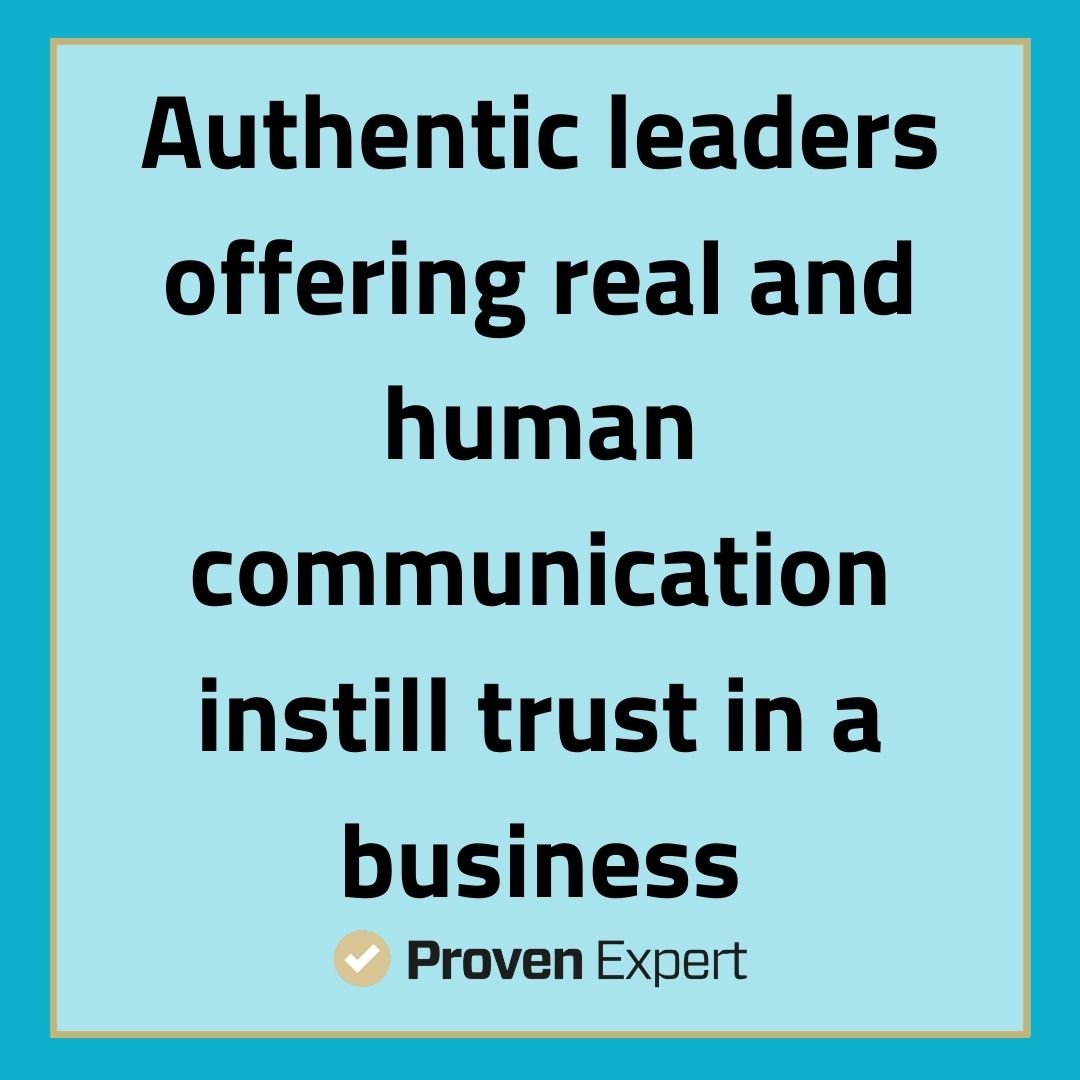 Why do authentic business personalities instill trust in your customers? Why do human emotions in business instill trust in your customers? Why do companies that embrace an error culture instill trust in their customers?
ProvenExpert
explains and shows how personality, emotions and error culture are involved. Check out our "successfully authentic" checklist after.
Why do authentic business personalities instill trust in your customers?
Authentic characters instill customer trust. Thus, some companies' success is partly based on being well-known for a charismatic, authentic leadership personality. The former Apple boss Steve Jobs was nearly worshipped (read more about his cult following here). Elon Musk from Tesla is also moving towards becoming a cult figure. Attributes associated with the leadership personality will trickle down through the company and shape its success or failure.
Perhaps, even more important than personalities is conveying one's values and goals authentically and transparently.
Why do human emotions in business instill trust in your customers?
In the age of standard e-mail replies, robot chats or impersonal FAQs, it is important that emotionally charged, authentic communication with customers exists.
With so much cold automation in communication, communicating like an actual human is a decisive competitive advantage. With lifeless modular formulations being used everywhere in digital customer contact, the brand that addresses its target group with tailor-made, powerful and perhaps even passionate formulations is more compelling. There are linguistic balancing acts at play here, and communication must always remain careful but authentic, and emotional communication improves customer trust
Why do businesses that embrace an error culture instill trust in their customers?
We all make mistakes, even in everyday business life. If you want to instill trust in your customers, you should openly acknowledge that mistakes will happen, take responsibility when mistakes happen, and ensure that you learn from them. Those who credibly show how errors are corrected and avoided in the future improve customer trust. Those who try to hide any errors in the hope of a pristine public image will come off far worse if their mistakes are revealed. Read this great article on 8 companies that celebrate mistakes, including Google.
Successfully authentic: The checklist
Know your customers! Every target group has different preferences when it comes to authenticity. It is essential to identify these preferences with surveys and data analysis.

Prove your listening qualities! What someone says and what the other person understands can be very different. Schulz von Thun's 4-ear model shows, for example, how differently a factual message from a passenger saying "The traffic light is green" can be understood: "Gas on the gas" or "Be more attentive" are just two possible interpretations. Misunderstandings are, therefore more the rule than the exception. Being able to listen actively is an important skill in building authentic trustworthiness – this includes: asking questions and interacting. Accurate communication creates trust.

Speak openly! Disclose quality standards (like The Pro Seal). Share any information about your product or service. When you make all of these are delivered in an understandable language, you ensure authenticity and a plus in trustworthiness.

Admit mistakes! When errors are named, an authentic, communicative and transparent approach is required: apologies go without saying. Then you should answer how you solve the problem and avoid such or similar errors in the future.

Show continuity! Experience has shown that brands that act reliably over the long term demonstrate particular trustworthiness through this consistency. At the same time, these brands are perceived as particularly authentic because they remain on course, regardless of crises or headwinds.

Have a laugh! Scientific studies have proven that humour builds trust. The Sixt company shows this repeatedly with their "outrageous" advertising campaigns. A relaxed, relaxed approach to even the most difficult topics shows humanity. However, professionalism must not suffer as a result: the product, the service, and the service behind it must be of high quality. The balance is also important: Nobody took the ever-funny class clown seriously at school. So you can approach challenging topics in a funny way, as long as you show yourself to be a serious, trustworthy and reliable partner in other moments.
Summary
Authentic leaders and communication instill trust in your customers. To become "successfully authentic," make sure you've checked all the items on this checklist:
Know your customers
Prove your listening qualities
Speak openly
Admit mistakes
Show continuity
Don't take yourself too seriously
An authentic road to success?