Building successful and trustworthy meta descriptions
Published: July 23, 2020 | Last updated: June 27, 2022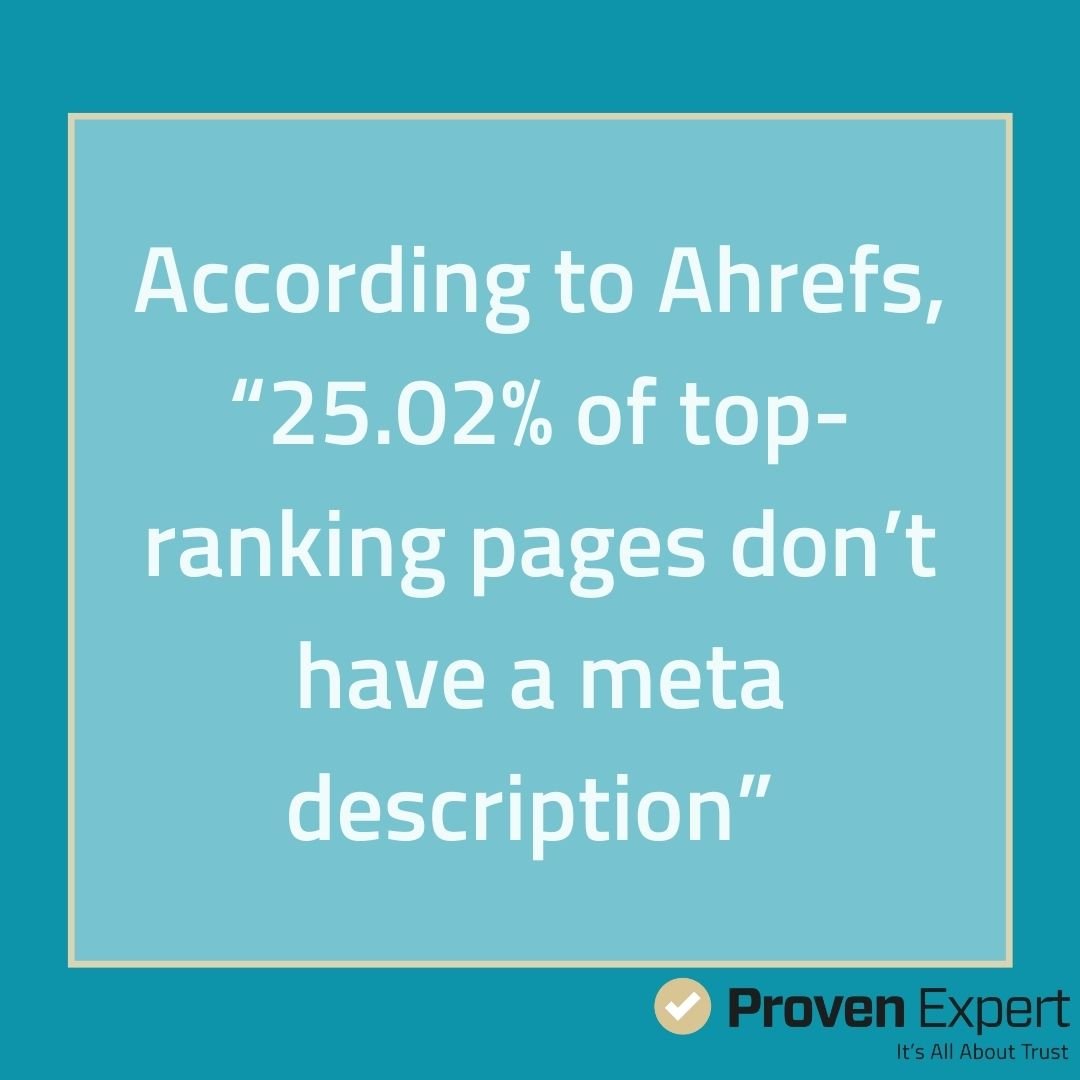 Meta descriptions that are trustworthy and that adhere to the AIDA model increase the chance that users will click on the website on the search results page. Proven Expert shows how it works.
What meta descriptions are - and what they are not
Meta descriptions are the short texts displayed below the page's title when search engines list the results. They ultimately determine which search result in a user clicks on. If they tell you what the site offers and why it is trustworthy, the search result is clicked on.
Meta descriptions offer an excellent way to differentiate yourself from your competitors. The goal: To summarize your own USPs in one sentence - and always optimize it. As soon as competitors change their meta descriptions, it is necessary to react. The crucial factor is the conveyed trustworthiness, which shows the target group: This is the right place, this is where I find what I was looking for.
Trustworthy meta descriptions
Keep it short and sweet: everything must be said in a maximum of 150 characters. The keyword must be present, and the user must know what the page offers them. The classic rules for good texts apply short sentences. Score with strong verbs. No nominal style. Nobody wants bloated sentences and marketing jargon. Be concrete—no stringing together of keywords. Keep promises: What the meta description praises must also be reflected in the page's content - this is the only way to build trust.
Also helpful: special characters or emojis (please test in advance). They can help to differentiate yourself from competitors individually.
Increase click rates with the AIDA model
The AIDA model proposes that potential buyers move through a series of predictable steps before deciding. Concerning meta descriptions, it proposes that the user will not read from beginning to end for a first impression. Instead, they scan and check key information: Keywords, special characters, and symbols. Only if these are convincing the complete text is read.
A classic example is if customers are searching for offers. If the words "discount" or "sale" are included, the user will read the meta description.
The second AIDA factor, "interest or excitement", is all about inspiring the target group. Two great examples include "Wide range of fair trade products" and " Specialized in energy-saving facility cleaning".
The next AIDA factor is to address the target group's specific needs and create trust: "Solid wood furniture cheaper than anywhere else. With money-back guarantee" and "Coaching in change management. More than 500 evaluations with 98 percent customer satisfaction".

The final AIDA factor, "Action" means: Every meta description with a call to action achieves more conversion than those without. Example: "Download free whitepaper now".
Recommended tools
To create attractive and successful meta descriptions is not only a result of good language. It is also a question of the technical-strategic arrangement of the words. Tools like the free SERP snippet generator or WordPress plug-ins like Yoast SEO help with this. The Google Search Console performance report can also be useful for intensive analysis.
Got curious? Are you interested in more exciting topics related to reputation management?
ProvenExpert is currently offering a 30-day free premium subscription. Sign up here to avail. Take a step in the right direction towards more trust, more customers and more revenue.
Summary
Although meta descriptions are not a direct ranking factor in Search Engine Optimization, a trustworthy description that follows the AIDA will increase the click-through rate in organic search results.