How Can ProvenExpert Help Baby in Berlin?
Published: December 5, 2022 | Last updated: January 9, 2023

When you're a small or independent business, finding new ways to market your business on zero budget can feel like an impossible task. In our most recent video, Chelsea reviews the online presence of ProvenExpert customer Elodie from Baby in Berlin, Germany's first maternity concierge service. Together they discuss all things online reputation management and how important it is to get it right when you're a small independent business.

Why is your Google Business Profile so important?
A strong Google Business Profile allows you to highlight what makes your small business great. We know better than anyone that when you're running a small or independent business, you don't always have the time or budget to market your business to new and prospective clients.
This free tool allows you to connect with your customers, answer vital questions about your business, list your products and services, accept online orders, highlight customer reviews and testimonials, and so much more.
According to SEO Tribunal, 97% of consumers learn about a local business online before anywhere else. Your Google Business Profile acts as a virtual word-of-mouth recommendation that allows customers past and present to highlight what they love about your business, as well as showcase everything that makes your small business so brilliant.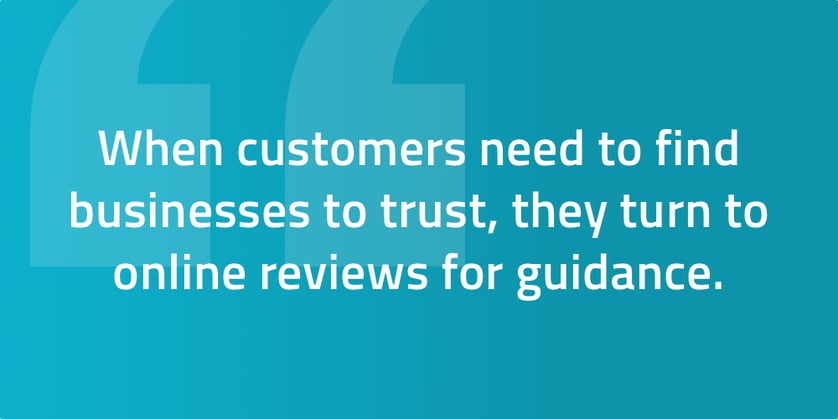 What can I do to build a better Google Business Profile?
Use as many of the tools that are available to you! There are so many great ways that you can build a better picture of your business for new and prospective customers. Using Baby in Berlin's online profile, Chelsea breaks down what you can do to build the ultimate Google Business Profile, including…
Be thorough. Use all the Google Business Profile options that are available. Answer FAQs, ask past customers to leave a review, give information about the services or packages you offer, and provide further ways for your customers to interact with your business.
Be first. Make sure that when you google your business, it's one of the first search results to appear.
Be open. Interact with your client base, and provide as much helpful information about your business as possible. Respond to questions, follow up with reviewers, and own what makes your business unique.
Be connected. The more ways that your customers can interact with you, the better. Link to your social media accounts, your ProvenExpert profile, and other profiles that highlight your business in the best light.

In summary…
By regularly investing a short time into your Google Business Profile, you can…
Build more trust with current and future customers through online word-of-mouth recommendations
Help new customers cut through the noise and find your business faster
Connect with your customers directly to answer questions
Promote your business for free and organically build a bank of testimonials that validate and build trust.
Don't forget! Another great (and free) tool that can help you clean up and maintain your online reputation is your very own ProvenExpert account. Have you set up your free profile, yet? To find out more about how a ProvenExpert profile can benefit your business, visit our blog.