Fake reviews: Why it doesn't pay to praise yourself
Published: September 28, 2022 | Last updated: September 28, 2022
Filling your own profile with self-authored customer ratings? Bad idea! Find out why in our blog post.
Do you have a profile on a valuation portal? And, are you satisfied with your customer feedback and the number of ratings? If not, then you can buy fake customer ratings for your profile from a dedicated "text agency" - at a package price, fast delivery included. And by doing that, you'd be in good company.
Action Tips:
Stay on top of your reviews.
If they seem/are fake, delete them quickly.
Keep the authenticity of your review reputation up-to-date.

There are no exact statistics, but according to estimates, around 20 to 30 percent of ratings in online stores and on rating portals are fake. Too few ratings, too low a recommendation rate, or not the "right" customer feedback: the motives for modifying a company's own profile are many and varied. According to a Spiegel report, Telekom, for example, was simply trying to stimulate discussion in its online store when it purchased fake customer ratings from a professional agency. The outrage was widespread and caused the company's image to suffer, at least in the short term. But praising yourself won't pay off for other reasons, either.
Impending legal consequences
Fake ratings discredit the entire system and cause fundamental harm to everyone. When customers lose trust, the basis for recommendation marketing is taken away. And ultimately, it is not only those who use their ratings to convey an authentic image of their own performance and quality to potential customers who suffer, but also those who abuse the rating system.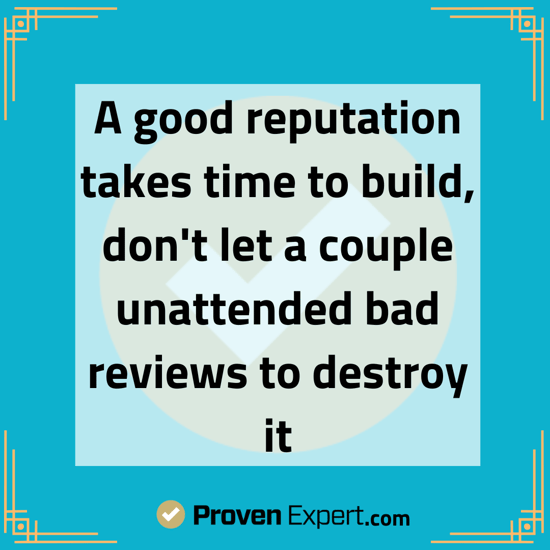 But the consequences do not only affect the general public, but can also have individual effects. First of all, falsifying ratings is punishable under criminal law. Even if this does not automatically constitute fraud in every case, it is at least unfair competition. Customizing your own profile is always forbidden. And it doesn't necessarily have to be customers who stumble across a fake rating. It is often competitors who recognize the fraud and report it to the police.

The operators of valuation portals and online services for customer feedback are also doing a lot to identify fake reviews. Many rely on "crowd competence" and include platform users in the search for fake reviews. If a review seems suspicious, it can be reported and will then be investigated by the respective support team. Other portals employ automated filters that classify ratings as genuine or fake on the basis of various parameters. If tampering can be clearly proven, the rating in question and, in the worst case, the entire profile is deleted.
Profile deletion and loss of reputation
But even if the self-authored review has no legal implications or falls through the filter of the portals, it causes immense damage to your reputation if the hoax is exposed. And this damage can be worse than a demand for damages or a deleted profile. From the customer's point of view, the question quickly arises as to how honest the business relationship is if a potential business partner resorts to dishonest means with regard to his profile. Honesty and trustworthiness are then quickly called into question.

Manipulation does not even have to be clearly demonstrable or obvious. Consumers are more educated than ever and have developed a keen sense for fake ratings. In addition, there are numerous articles on the web about how to recognize fraudulent ratings. As soon as there is even the slightest suspicion of manipulation, a company's reputation management collapses like a house of cards. After all, integrity is the foundation on which everything else in business is built. It's important to remember that all the work you've done so far can be undone if you falsify or manipulate ratings.
Active recommendation marketing in place of manipulation
Falsifying ratings? Absolutely not. Your reputation is your most valuable asset. It is fragile and once destroyed, it is virtually irretrievable. Anyone who falsifies ratings is committing self-deception - to the detriment of everyone, including themselves.

Of course, the desire for balanced customer feedback and numerous ratings is understandable. But if you approach your customers and actively engage in referral marketing, you'll quickly get closer to your goal - without resorting to dishonest means. Speaking of which: When was the last time you asked for feedback?