10 Ways to Sell More with Customer Reviews
Published: December 5, 2022 | Last updated: January 9, 2023

We know that when you're a small or independent business owner, you've got a lot of things on your plate. Just running the day-to-day of your business is a full-time job in itself. Add to that generating leads, finding new customers, and convincing them to trust that your business has their interests at heart, you might feel that there just isn't the time.
According to BrightLocal.com, "99% of consumers have used the internet to find information about a local business in the last year", so it's not unreasonable for us to say with 100% confidence that online reviews can make or break your business. How, then, can you turn your business reviews from customer feedback into a well-oiled lead-generating machine? It's a lot easier than you might think.
How can online reviews boost my business?
It's all about psychology.
Have you ever agonised over buying a new product online? Let's say you're thinking about buying a new vacuum cleaner. Perhaps you've gotten down to two options you liked, but you couldn't make that final decision, so you read the reviews of people who already owned said items to decide which was the right item for you. This is a psycho-social phenomenon known as social proof.
Social proof is a phenomenon whereby people will replicate the actions or behaviours of others around them under the assumption that they have more information about the situation. This assumption that previous reviewers are better informed gives new customers the confidence to replicate their actions and invest their cash in the hopes that they can replicate the previous buyer's successful experience.
Online reviews are the new digital equivalent of word-of-mouth recommendations, and the more recommendations that you can offer to your new or potential customers, the more trust they will have in your business.
In other words - online reviews generate new business.
GWI.com recently reported that almost half of all internet users globally say they post reviews online each month. From star ratings to unboxing videos - your customers want to talk to people about the goods and services that they receive almost as much as people want to hear about them.
There are so many creative ways that you can use your reviews to boost your business. Here are 10 ideas to get you started.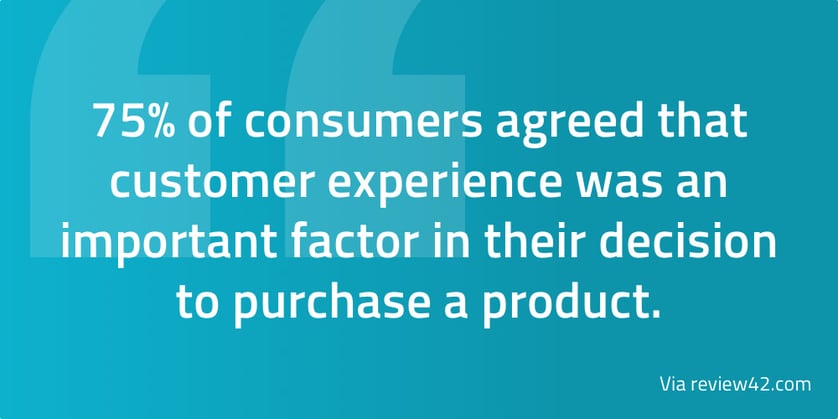 10 quick tips to use your reviews to get better sales
Make them easy to find! Whether it's a testimonial or feedback page on your website or a review aggregate profile on a tool (just like ProvenExpert *nudge nudge wink wink*), that collates all your reviews in one space for you: collecting your reviews in one place means you're making it even easier for your customers to find out all that they need to know about your business.
Get more: A handful of glowing 5* reviews is lovely, but when it's between you and another business that has hundreds or even thousands of reviews, customers are going to struggle to find a reason to pick your business. Invite current and past customers to leave open and honest feedback through a survey or on an anonymous review website. Don't forget to interact with these reviews, and thank your customers for taking the time!
Publish them: websites, email signatures, marketing materials, business vehicles - get your best and most glowing reviews featured wherever people can see them. Link to your customer feedback or testimonial page or, better still, your ProvenExpert profile.
Turn them into a QR code: People love a mystery - adding a QR code to your website or marketing materials encourages people to interact. A QR that instantly links through to those easy-to-find aggregated reviews is just another opportunity for you to show people just how great your business is.
Show that you're human: Received a review that's not so great? It's happened to the best of us, but it's not the end of the world. Every bad review gives us a chance to learn where we can do better and a chance to turn a negative experience into a positive outcome. Want tips on how to make bad reviews work for your business? Check out our blog/free PDF here: First Aid Kit
Start conversations: Responding to reviews is a great way to show that you value customer feedback and that your business is always customer-focused. Even if it's just dropping someone a quick thanks for their honest feedback, eagle-eyed review hunters will spot that you're engaging with customers even after they've spent their money!
Learn from them: Customer reviews are an excellent opportunity to get real-time market feedback for your business with no research costs. Take on board any feedback that might offer room for improvement, and use it as learnings to take forward. A better business means more happy customers, and more happy customers mean more reviews!
Put it on a t-shirt: Businesses have gone viral by putting their worst customer reviews on billboards, t-shirts, uniforms and more. We're not saying you must use your worst reviews, but they certainly made an excellent talking point!
Turn them into social media content: Start building content around the good feedback you've received as an easy win for your marketing. Record a short video to openly thank customers for their kind words and encourage others to leave their reviews too, or include quotes from reviews in the images that you post. Get creative with how you can incorporate your star ratings (and don't forget to link back to your ProvenExpert profile each time!)
Build brand awareness: Highlight what sets your business ahead of the rest, and keep that at the heart of your actions. The pride and joy you put into your business are infectious, so show the world what makes your small or independent business so special. Always share the particularly special reviews or bits of customer feedback that you've received and why they're so important to you or your team.

In summary…
Almost 100% of all web users research a business online before choosing to invest - customer reviews are a vital source of free information about your company to help new and potential customers trust your business.
There's no end to how you can use your business reviews to boost your business for free.
Getting creative with how you use your online reviews will help more people see them, so keep finding new ways to get them out there!
Don't forget! Another great (and free) tool that can help you clean up and maintain your online reputation is your very own ProvenExpert account. Have you set up your free profile, yet? To find out more about how a ProvenExpert profile can benefit your business, visit our blog.